Most popular engineering softwares | The Mechanical post
"Design engineer require special software and tools for research and development of new products. These software helps the engineers to create and test the product without actually building it. Designing software's are very useful as they save time and money."
Before the designing software were introduced, the engineer's used to draw these complex drawing by hand. These drawings were complex and in 2D, thus making it difficult to the viewer to understand. 
But now due to these software's drawinng's can be created in 3D. Also the chances of errors in the drawing have reduced significantly.

Best engineering designing software 
It is a professional software, best known for its 3D design and engineering software. It provides simulation, prototyping tools and everything you need for design.
Key Features:
Use 2D AutoCAD drawings as a base for inventor layouts.

Quickly and easily make product design changes.

Integrate electrical and mechanical design.

Get to market faster by reducing rework and reusing design data.

Reduce manufacturing costs by creating accurate design documentation and evaluating product manufacturability.

A high-level language and interactive environment for numerical computation, visualization, and programming, MATLAB is an engineering design tool preferred by millions of engineers and scientists worldwide. With MATLAB, you can explore and visualize ideas and collaborate across disciplines to put your ideas into action.
Key Features:
Numeric computation to use mathematical functions to solve science and engineering problems.

Core math functions use processor-optimized libraries to provide fast execution of vector and matrix calculations.

Explore, visualize, and model your data.

Share results as plots or complete reports.
Apart from these software a Mechanical engineer must learn Python programming as it is quite useful,  check out our article on Python for mechanical engineers and why you should learn it?

A Dassault Systèmes pioneer brand, CATIA is the world's leading solution for product design and innovation. This engineering design tool is used by leading organizations and is applicable in multiple industries. 
With CATIA, design engineers have the ability to model products in the context of real-life behavior, allowing them to "design in the age of experience."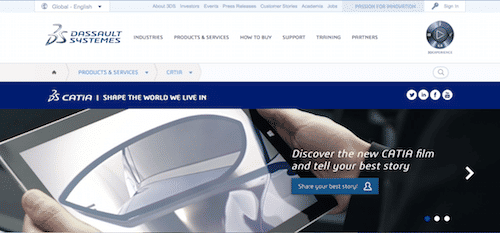 Key Features:
Social design environment accessible through powerful 3D dashboards that drive business intelligence, real-time concurrent design.

Provides an instinctive 3D experience with world-class 3D modeling and simulation capabilities that optimize the effectiveness of each user.

Delivers an inclusive product development platform that easily integrates with existing processes and tools, to enable multiple disciplines to leverage powerful and integrated specialist applications across all phases of the product design and development process.
 You might also like to read: What is Product Data Management (PDM) and its advantages along with PDF

SOLIDWORKS Industrial Designer (SWID) is a concept design tool that helps design engineers quickly generate multiple industrial design concepts in response to a design brief. 
SWID includes unique tools for the rapid creation, manipulation, and modification of designs using both native and imported geometry. With SWID's broad-based collaborative framework, design engineers accelerate their designs and reduce costs.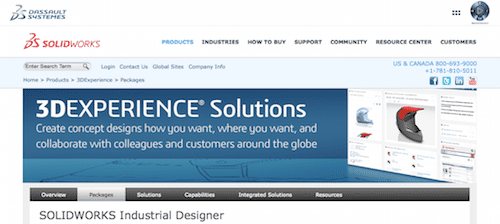 Key Features:
Capture your ideas digitally, quickly create 3D concept models, get feedback from stakeholders, and easily manage multiple concepts before committing engineering time to building a prototype.

Combines subdivision surface modeling and parametric modeling, resulting in a flexible, instinctive solution.

Include Platform Contributor to easily save information in a safe, secure environment.

Includes intuitive freehand sketching, simplified design evolution, realistic rendering, and more.

MechDesigner is an engineering design tool that was developed specifically for the design and analysis of machines and products that have moving parts, and for those parts to move the way you want them to move. With MechDesigner, you can ensure that your designs will move smoothly and with precision, even if your machine or product has complex motions, multiple interacting mechanisms, Cams, gears, or CAD designed parts.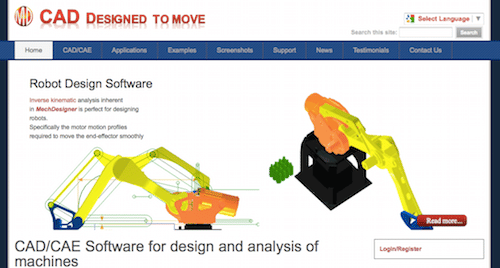 Key Features:
CAD/CAE software for design and analysis of machines, cams, mechanisms, and motions.

Design and build 3D machines with as many mechanisms as you need.

Create, edit, analyze, and view your interacting mechanisms in a 3D environment, plus add solids to the model.

Builds mechanisms with efficient kinematic equations that provide exact solutions.